Choose Coworking at Loft Ortigas
If getting a private office is not yet an option for you, working in shared office environment or "coworking" is a great option. Here at Loft, we're constantly thinking of ways to make work better and convenient for everyone. Rent a desk
space in a beautiful office and rent it for a day, a week, a month, or for as long as you like. Working at Loft allows you to
collaborate with like-minded people and best of all, it lets you enjoy the premium amenities at a minimum cost.
Loft coworking is recommended for:
Digital Nomads – Make a temporary base at Loft, where you can finish your deadlines, do client meetings and get work done while you're in Metro Manila.
Freelancers & Professionals – Breathe new life into your schedule by booking a hot desk or dedicated desk at Loft. Working from home is great, but working here is even better. Fast internet and great coffee is on the house.
Entrepreneurs – Launch or grow your startup business by taking advantage or Loft's serviced office amenities and business services. Meet up with your clients here at our space and make the best first impression.
Loft is for every individual who needs a beautiful and conducive working environment. All you need to do is book a day pass or become a monthly member to enjoy extra perks.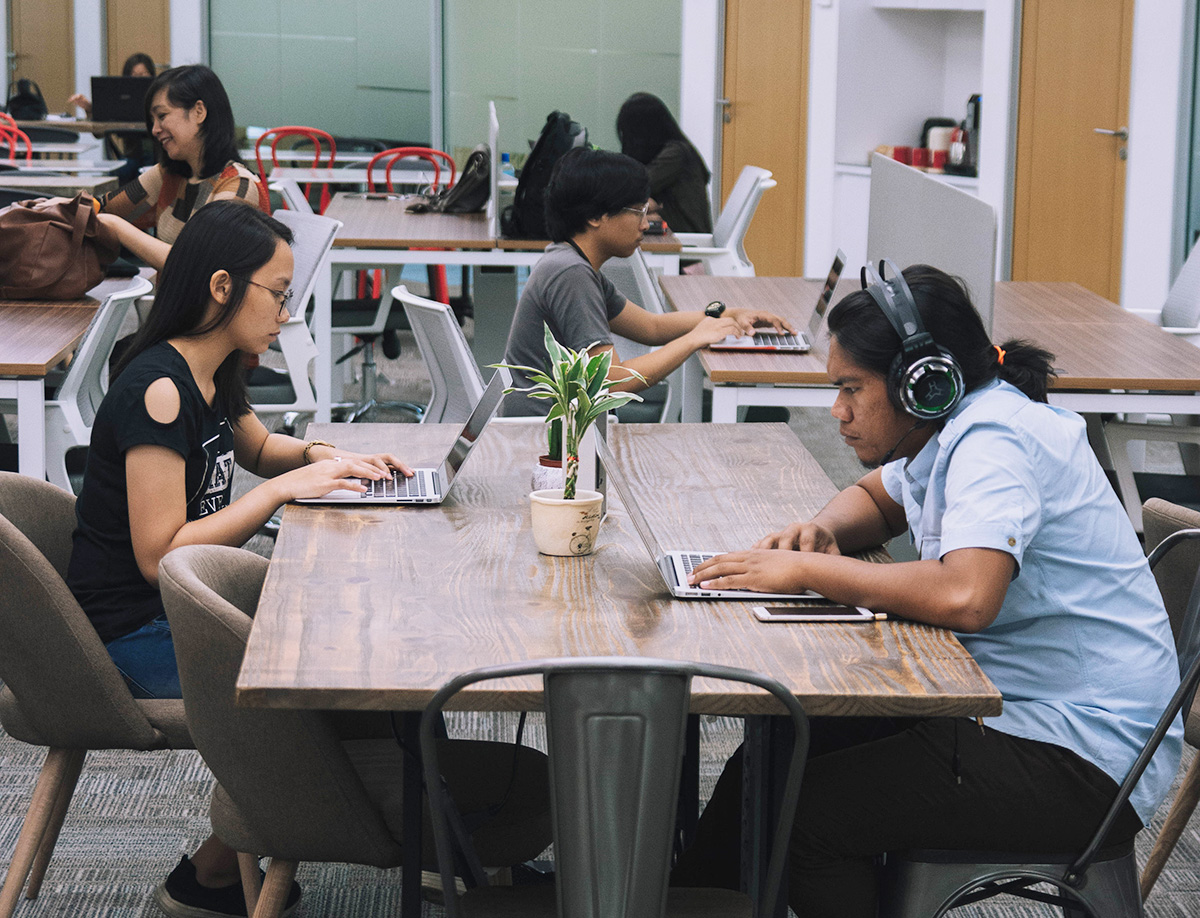 Reserve The Space You Need
Regular Hot Desk
Book a shared desk space in a newly-outfitted and spacious coworking space in Ortigas. Located at the penthouse floor, our hot desks are perfect for professionals, entrepreneuers and creatives who like to work in a space with a relaxed, coffee shop vibe. Become a monthly member to avail discounted rates and access premium amenities.
Reserve Hot Desk
Basic Day Pass Amenities
Choose any open seat in our coworking area

Fast WiFi

Unlimited coffee

Roof deck balcony / lounge

Access to use pantry and kitchen

Access to community chat

Access to photocopying and printing

Front desk assistance

Avail Loft promos and discounts
Premium Perks for Monthly Members:
Unlimited hours in a month

Round the clock IT assistance

Free use of conference room (once a month for 1 hour)

10% discount on event space rental

Loft community event access (2 passes)

Personalized Loft ID

Access to onsite doctor and nurse

Access to avail legal or business services

Option to add personal cabinet or locker
Dedicated Desk
Claim your favorite spot in our coworking space! Once you avail of a dedicated desk, that space is yours for the duration of your membership.
Reserve Dedicated Desk
Inclusions:
1 dedicated desk in our coworking area

Fast WiFi

Unlimited coffee

Roof deck balcony / lounge

Access to use pantry and kitchen

Access to community chat

Access to photocopying and printing

Front desk assistance
Avail Loft promos and discounts

Unlimited hours in a month

Round the clock IT assistance

Free use of conference room (once a month for 1 hour)

10% discount on event space rental

Loft community event access (2 passes)

Personalized Loft ID

Access to onsite doctor and nurse
Optional Add-Ons
Personal locked drawer cabinet

Upgrade internet speed

Avail virtual address so you can use Loft's address in your business card and website

Legal or business services

Startup/company registration